NEW "PUBLIC" ISSUE of Labor Day Weekend.
For your FREE COPY, scroll down to the end: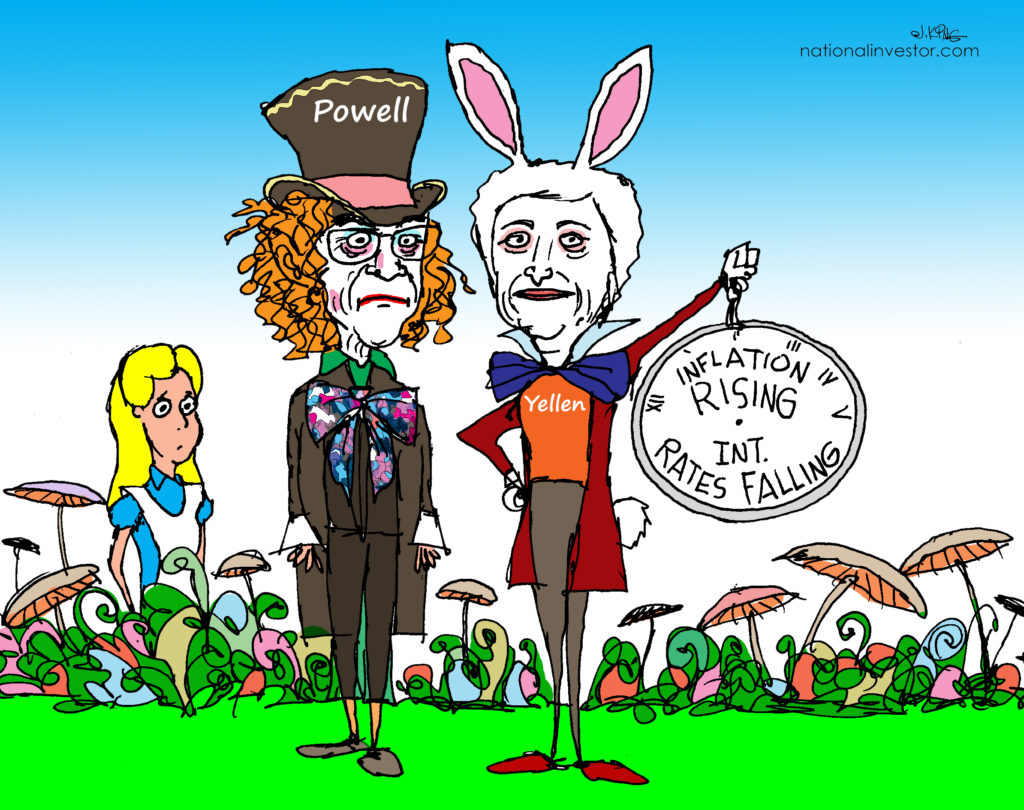 Things in the markets have indeed been getting Curioser and Curioser in recent months! The more inflation rises, the more that interest rates want to stay DOWN!

And as a result, that has only emboldened the bulls on Wall Street, who seem only too happy to embrace the promise of The March Hare in our nearby graphic here, who insists that market crashes of ANY kind are now a thing of the past.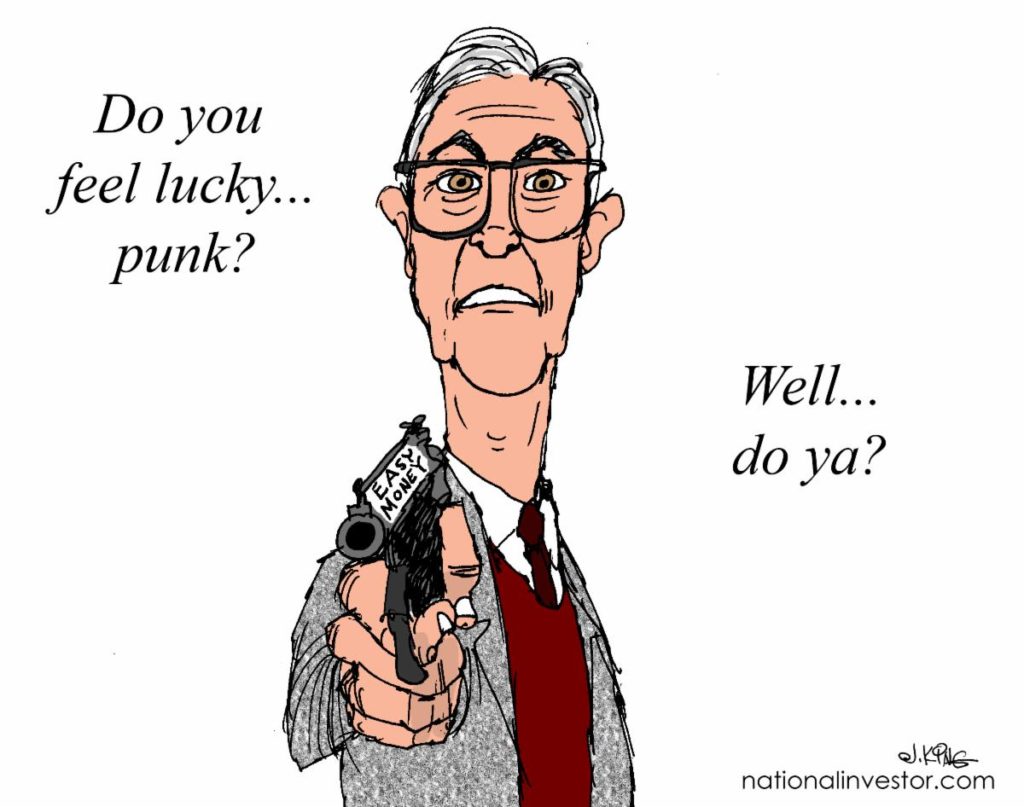 She--and "Dirty Jay" as depicted just above--have sure made life rough for stock market bears, who think that SOMEWHERE along the way that fundamentals...mathematics...and gravity will matter once again!
But not so far in 2021...
I speak to this AND MORE in this new issue just released...read, learn (and enjoy, if you can!)
And as always, if you have any questions/comments, drop me a line to chris@nationalinvestor.com
NEW ISSUE -- downloadable, too: