UPDATE--From the Dec 3, 2020 Issue
I encourage you to continue reading for a more complete profile of BacTech from this past Summer...but first, an update from my NEW issue on a couple recent news items (AND a reminder that the opportunity to invest in BacTech via its S.E.C. Reg. A offering remains OPEN!)
________________________________________________________
Written July 22, 2020
It's been GREAT FUN of late to have so many of my "story stocks" taking off!
     
And they aren't just in the resource area, folks; indeed (as I just highlighted on my Twitter page) one of my technology companies has QUADRUPLED in the last two months, following my comments in May of their "stop the presses" deal with tech giant Qualcomm.   
   
I'll have more to say about this blockbuster story--and several others, including the recent momentum of one of my biotech companies (this one looking to STOP Type One diabetes in its tracks)--in the next regular issue.

______________________
     
For present purposes, I want to update you on another one of my favorite themes and companies of the recent past (and one in which I am personally invested):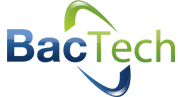 BacTech Environmental Corp.
CSE-BAC; OTC-BCCEF
BacTech is a company I have followed for many years, as some of you already know. 

When I finally added this unique "green mining" company to my Speculative recommendations in late 2017, it was chiefly with a view to the mind-boggling opportunities BacTech has before it in Ecuador.

To be sure, things have remained painfully slow at times to develop; and especially frustrating for my good friend, BacTech President and C.E.O. Ross Orr. BAC shares have bounced around the "flat line" since I added them; but as is the case with Ross, I have remained optimistic.

The good news today is that events have been catching up with BacTech's core story: of being able to use its unique, proprietary technology to effectively clean up past mining-related waste. . .and profitably recover gold and other valuable metals left behind.
BACTECH'S TECHNOLOGY
As the company explains RIGHT HERE on its web site, in part, 

BacTech's core technology, bioleaching, uses naturally-occurring bacteria, harmless to both humans and the environment, to oxidize the sulphide materials left behind after years of mining, and separate metal from the difficult-to-process tailings.
The tailings we target contain ores and related materials contaminated by arsenic and other substances that are poisonous to humans and animals, as well as harmful to the local environment. The sulphides in these tailings react (oxidize) with the atmosphere to create an acidic solution called acid rock drainage ("ARD"), which seeps into the surrounding area over time. 
BacTech's bioleaching process can stabilize these toxins from minerals and prevent additional harmful ARD. The technology provides a "Garden of Eden" environment for the bacteria to thrive and multiply and permits them to achieve in 6 days what would normally take 20 years to occur naturally.

The tailings created by bioleaching are benign, and zero environmental damage occurs as a result of the process. An added bonus is its ability to recover valuable metals such as gold, silver, cobalt and nickel that remain in the tailings.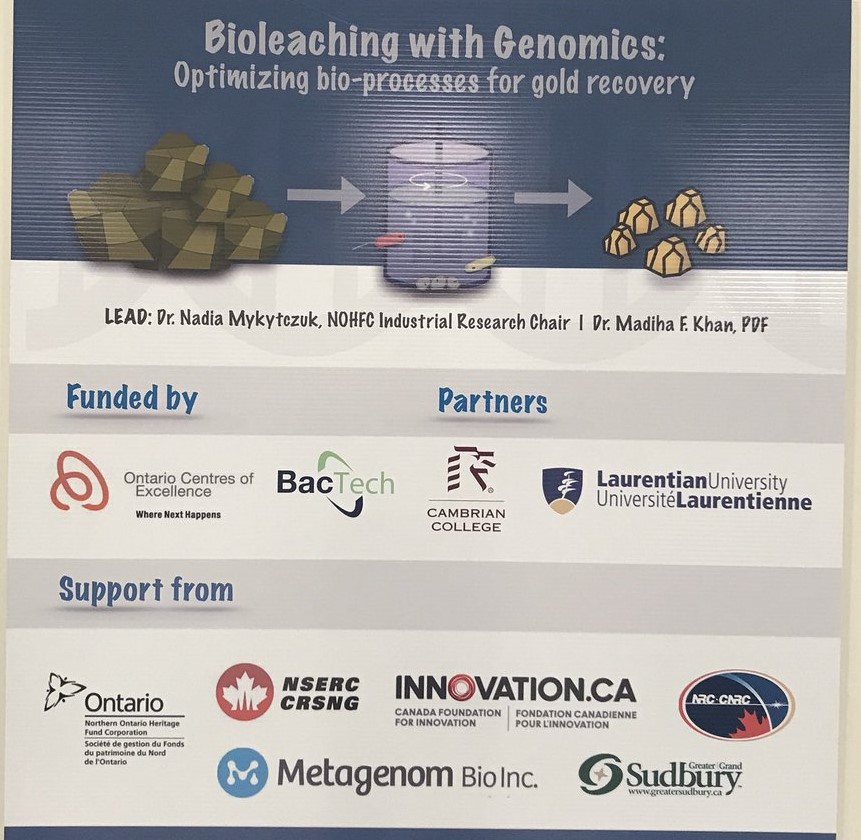 In the recent past, BacTech has been increasingly demonstrating its technology's value, even if the embracing of this by the mining industry itself has been too slow. Among other things, it has collaborated in a matching investment with the government of Ontario to test waste material from sites in Ecuador with its bioleaching process.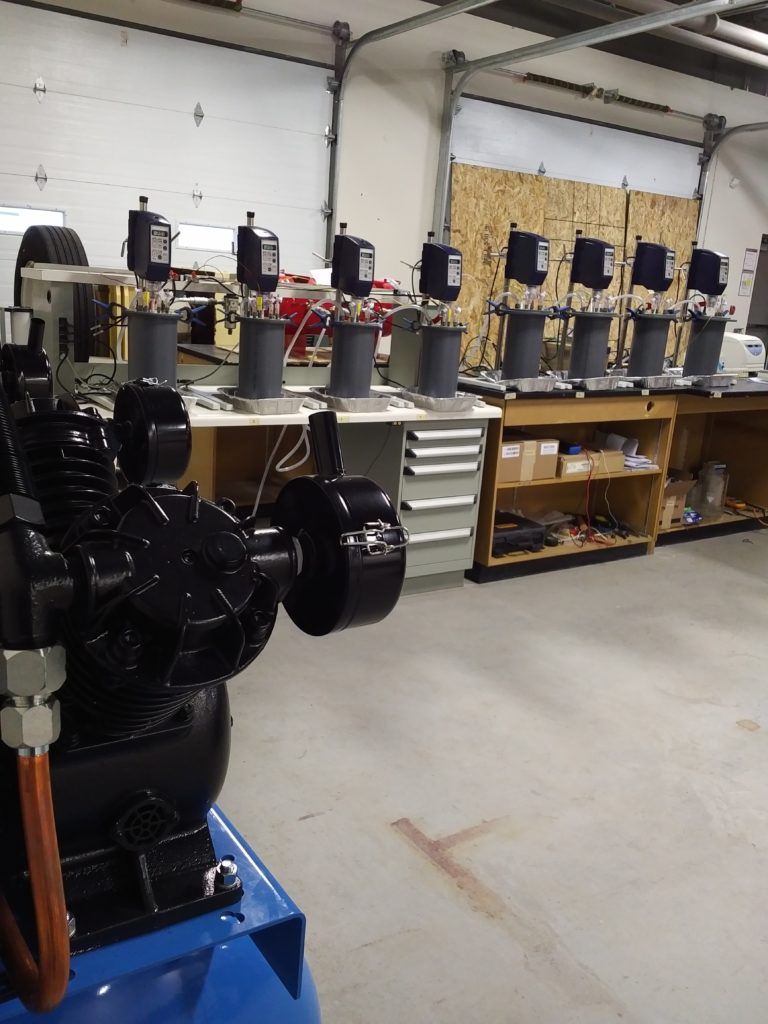 The longer-run interest in Canada, as you might guess, has a lot to do with the need in numerous places in that country as well for this kind of environmental remediation, or "green mining!" 
ECUADOR'S MUCH BIGGER NEED NOW:AND BACTECH SET TO CAPITALIZE ON THIS
As I have written previously (and will expand on further in the coming weeks; both in a stand-alone Special Issue on Ecuador generally, and one updated Profile of BacTech particularly) Ecuador--like many developing nations--suffers from an environmental black eye due to artisanal and even illegal mining. Especially in its spectacularly rich southern areas not far from the Peru border, the countryside is dotted with endless sites where small miners have taken what gold and other metals were most easily obtainable. . .and left a toxic mess behind.

     Some of the larger old "tailings" have previously been bought by Chinese entities for pennies on the dollar, just so local small mine owners and civic leaders in some parts of the country can be rid of them. China ships the many tons of toxic material back home to recover the valuable metals remaining; and allegedly disposes safely the toxic remnants (though skeptics abound!) 

Recent events--together with Ross having painstakingly cultivated some key relationships--have convinced Ecuadorians that they need to take control of this whole remediation process themselves, rather than "outsourcing" it to China.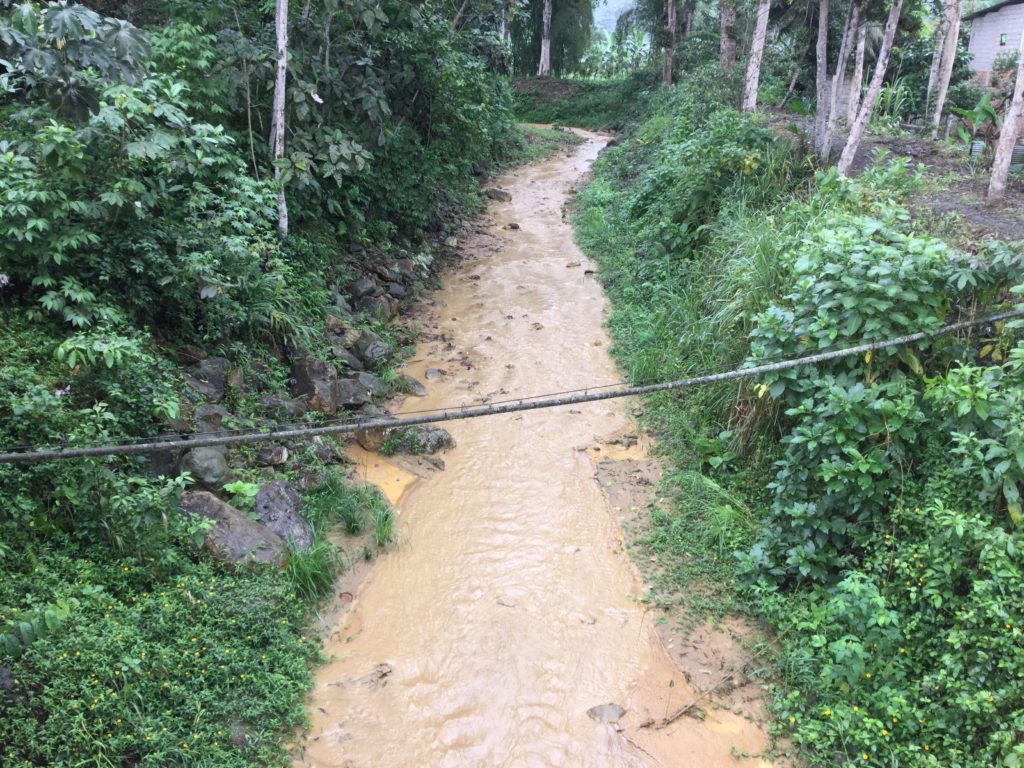 * A recent breach of a primitive mine waste/tailings dam in southern Ecuador (the mine is owned by a small local company) has heightened awareness throughout the country of this overall problem. As many of you already know from my extensive coverage of the story for some time now, Ecuador is aggressively putting the pieces together of a modern, regulated, large-scale mining industry. As it does so, it is trying to put the shoddy practices of the past behind it; those that led to this dam breach, and to polluted areas elsewhere.

* Between BacTech's on-the-ground work and cultivation of both mine owners and key political/industry leaders, and China becoming a less reliable (and less desired) partner, BacTech is poised to step in and be the one to clean up the country's toxic mine wastes.    

China--on top of squeezing whoever it can, grossly underpaying for what it gets--has never really been the first choice for those who want to clean up this mess. Until now it's been the only choice.

BacTech is going to change that, I believe.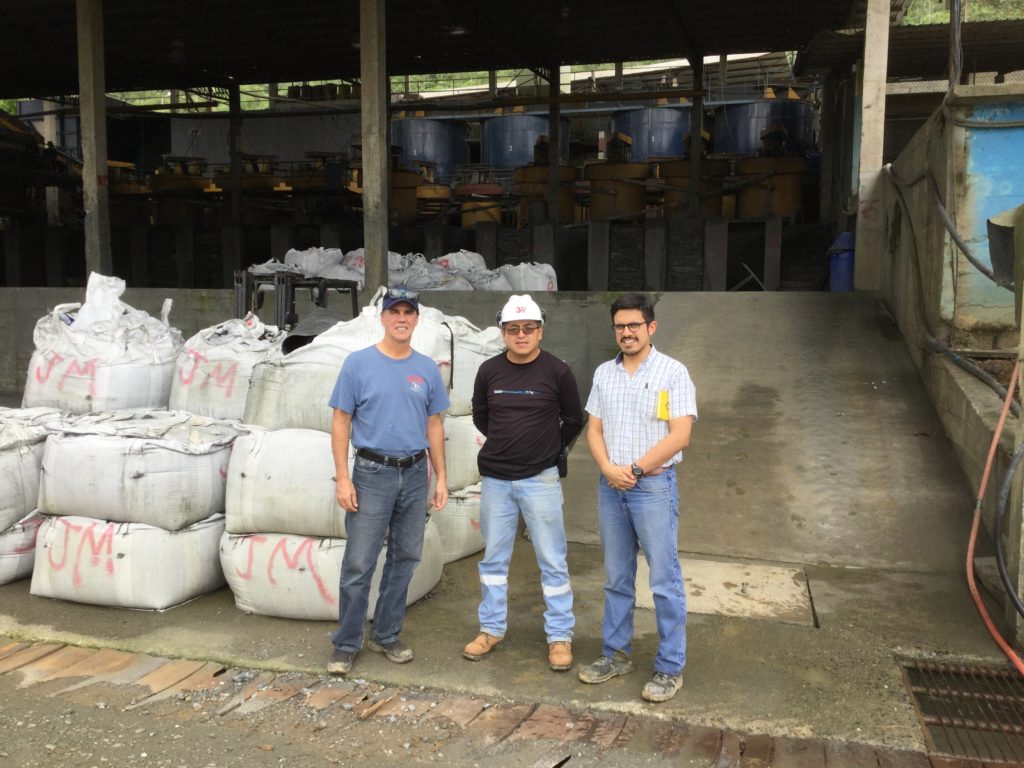 The company announced on July 9 RIGHT HERE that it had completed the collection of gold concentrate samples produced by six different gold processing facilities in Ponce Enriquez and Portovelo, Ecuador. As you will read, the company is anticipating that positive recovery results from these latest samples will be one of the last "pieces to the puzzle" needed before beginning the construction of processing facilities at such sites. 

In the end, the company is convinced that IT can be the one to safely dispose of this material. . .do so economically and at a profit. . .and treat the locals FAR more fairly in the process than do the present Chinese vultures taking advantage of somewhat of a monopoly they have had heretofore.

 I was pleased to recently hook up Ross with another good friend of mine: Stevie Gamboa, one of the top industry leaders and attorneys in Ecuador and the former president of ENAMI, the State mining corporation (where he was serving when I first met him several years ago.) Among other things, Stevie these days has his own media outlet and blog, chiefly dealing with Ecuador's emerging modern mining industry. 

Just last week, Ross joined Stevie for a video interview, highlighting how BacTech is more prepared than ever to be a key player in environmental remediation and the recovery of valuable metals for everyone's benefit: WATCH IT RIGHT HERE!     
REG. A OFFERING OF FREE-TRADING SHARES
BacTech announced last Wednesday that it had "...received S.E.C. approval to raise up to US$1 million to finance the bioleach test work, prefeasibility and feasibility studies and detailed engineering for its Ecuadorian environmental project. It is anticipated that the Company will draw down tranches on an 'as needed basis' matching capital raises to project expenditures..."

The full news release is RIGHT HERE.

For those interested in more details on--and whether they qualify for--this, drop me a line.  Be mindful that Yours truly is NOT a broker, nor am I earning any finder's fee, etc. on this. I am merely an excited, interested newsletter writer and shareholder answering questions and making an introduction!