Published/Posted October 20, 2020
Readable / Downloadable above, I have just penned a fairly comprehensive update on Cornerstone Capital Resources.
The timing of this now is deliberate for two reasons:
Last week, the hostile bid for Cornerstone by its senior partner on the Cascabel Project in Ecuador, SolGold, plc, expired.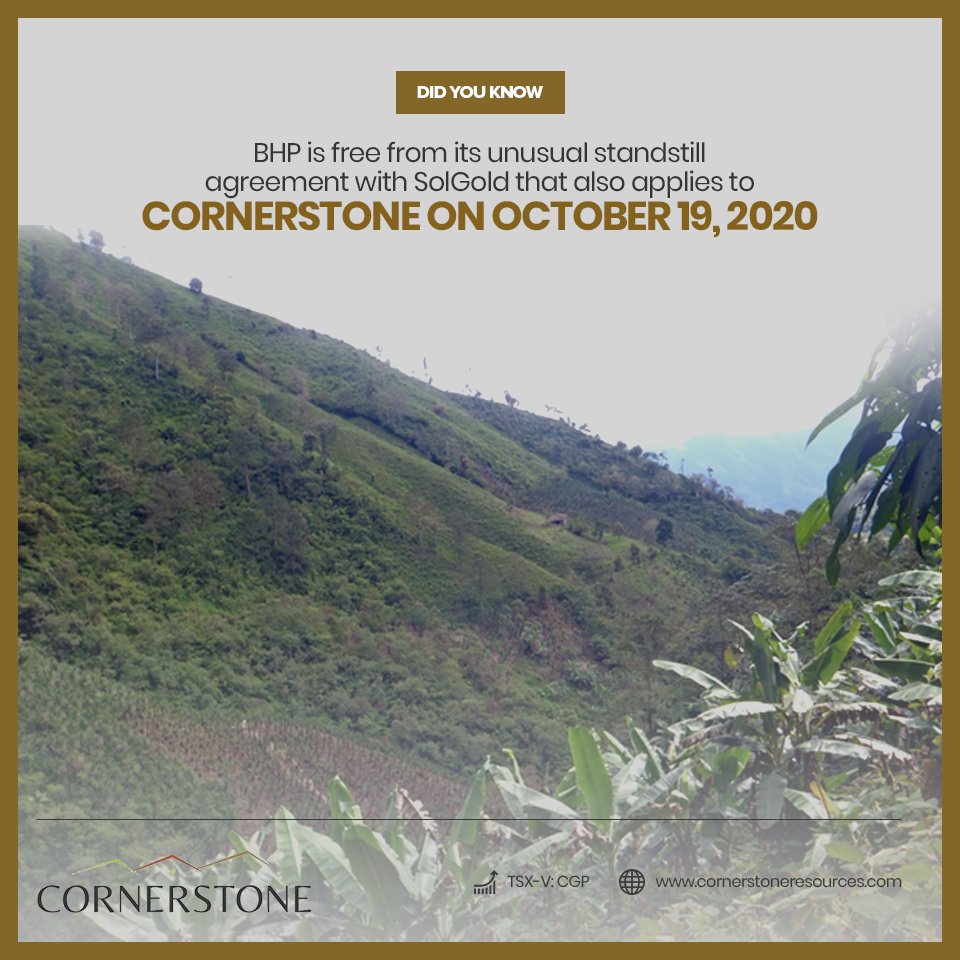 Secondly, last night a "standstill agreement between the world's largest mining company, BHP Billiton (which owns 13%+ of SolGold) and SolGold also expired.
In my Special Report on Cornerstone, I explain the relevance of this; and what may (and may not) happen in the near term.
I also discuss the world-class, Tier One copper-gold Cascabel asset at the center of this present drama. . .Cornerstone's various other exploration projects (two of those that will be drilled near-term in partnership with Newcrest Mining; and another being drilled NOW by partner Sunstone Metals) and a LOT more!