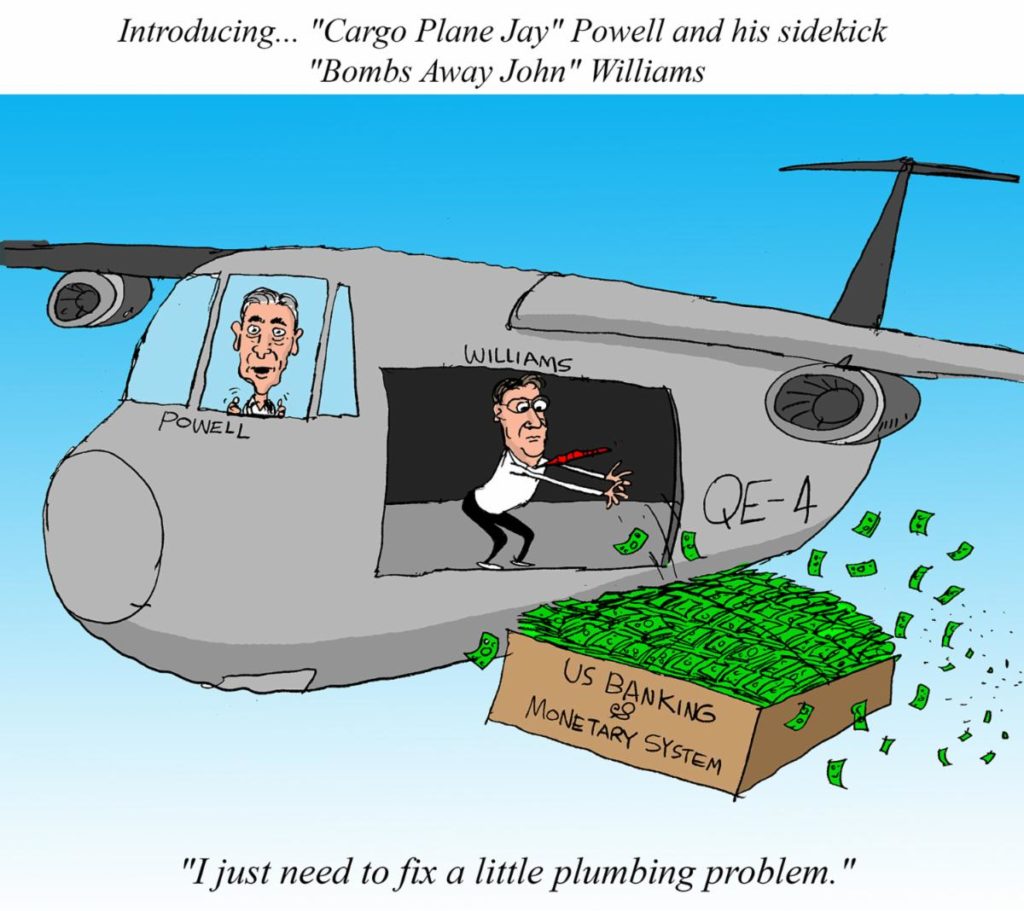 Several months before we were introduced to the Plannedemic, Fed Chairman Jerome Powell suddenly discovered a "plumbing problem," as he euphemistically termed it, in the payments/banking system. It required the injection of hundreds of billions into the banking system via what are known as repo markets.
Since then, from time to time, the Fed has had to engineer numerous other HUGE, sudden lurches of capital into--and even sometimes, out of--these same kinds of markets. What gives?
In this commentary--and following up from the foundational info/report I passed along during Labor Day weekend, I explain some reasons why--the more that the Fed has pumped bajillions of dollars' worth of cheap credit and such into markets and the banking system--it has for its troubles ACTUALLY created MORE "plumbing problems" for itself!
DOWNLOAD/READ IT AT: