NOTE: For all of my recommendations and market / sector commentaries, you need to be a Member; visit me RIGHT HERE to join!
This Sunday morning, March 20, I sent several links -- upcoming conferences you DON'T want to miss, as well as a LOT on the crazy markets and the Fed meeting of this past week -- out to our broad email list.
That e-mail is reproduced below...
First, a quick reminder of two upcoming investment conferences Yours truly will be at:

NobleCon 18
April 19-21, 2022 -- at the Hard Rock Guitar Hotel/Casino complex
Hollywood/Miami Gardens, Florida

Noble Capital Markets is an elite firm focusing its research, investment banking and marketing arsenal on small and microcap stocks. Its Channel Check coverage is a go-to source for company and broader market/sectors information for me especially.

After taking 2021 off, NobleCon is back! I will be moderating a panel of several companies on critical materials, Green energy, etc. and pinch-hitting for BacTech Environmental's C.E.O. Ross Orr, telling that unique "Green mining" company's story.

INFORMATION AND REGISTRATION INFO HERE.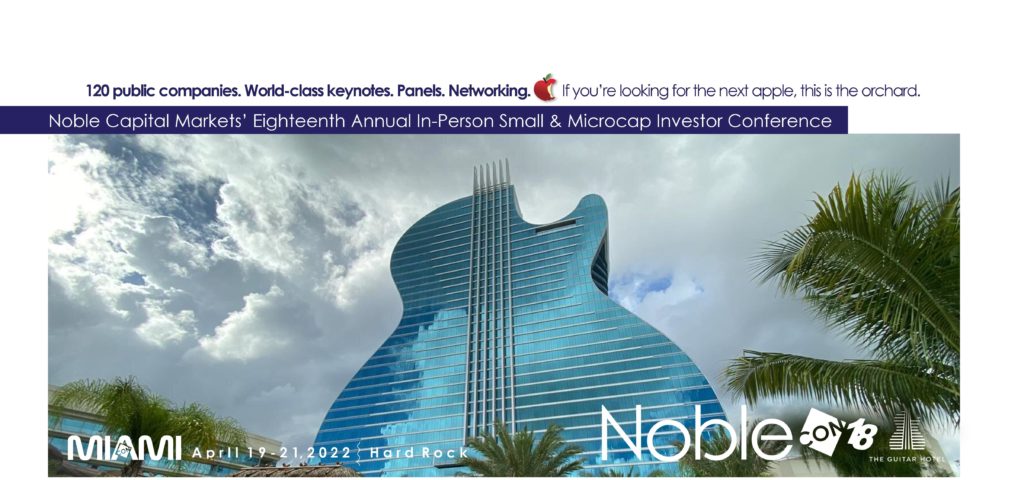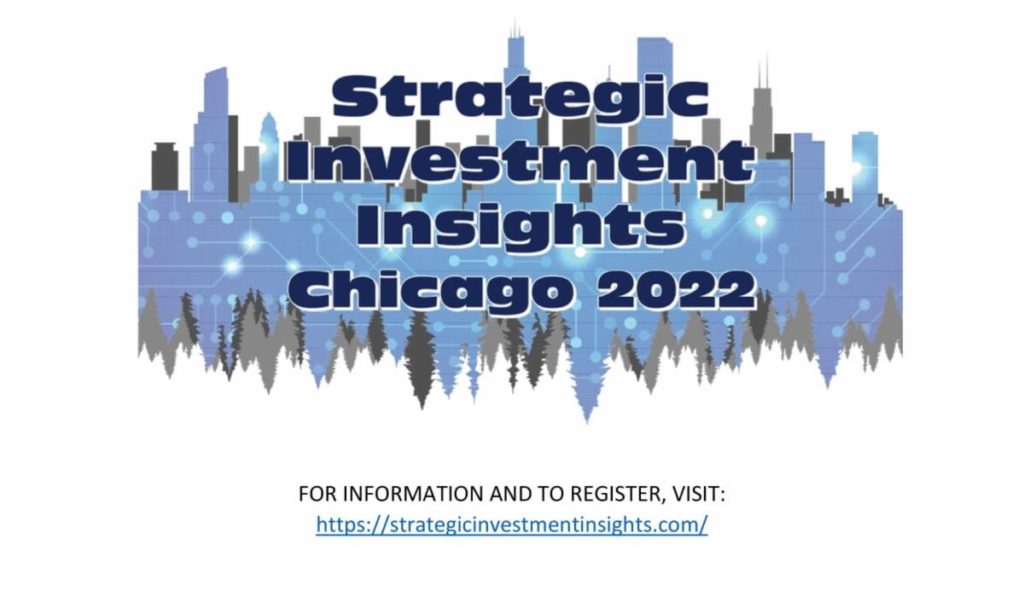 Strategic Investment Insights--Chicago 2022
May 6 & 7, 2022 -- at the Lincolnshire Marriott Resort
Lincolnshire, IL (a quick trip Northeast of O'Hare International airport, and NW of The Windy City)
The evolution of the Chicago Natural Resource and Technology Expo which began back in 1977, SII-2022 is going to be PACKED with the kind of knowledge investors need to navigate both The Great Stagflation of 2022 (and beyond) and the unfolding new Energy Crisis.

Here, too, I will be moderating a panel of both public policy experts and industry/sector leaders on critical materials and the like...as well as the traditional Friday evening panel on the "Macro" economy, precious metals, "story stocks" and MUCH MORE.

Visit SII-2022 RIGHT HERE for more as this agenda/roster, too, takes shape, and to REGISTER while there is still the opportunity!

__________________________
By all appearances, Fed Chairman Jerome Powell laid out the game plan this past week for doing what the Fed has typically done in every past instance it presently finds itself in.

After a period of too-easy monetary policy that has resulted in financial bubbles and--for the first time in 40 years--raging consumer inflation as well, it won't merely straighten the banged-up car out and put it back in the center of the road.

Instead, Powell will be driving us right into (and through?) the opposite guard rail.

Friday afternoon, I recapped the Fed meeting and the markets' curious reaction, in a sense, in the third hour of The Drew Mariani Show; GO RIGHT HERE to listen to a recording (you'll find it just a bit down on Drew's page, right under "Latest podcasts.")

Amid the Fed's hawkish game plan...views on gold's attractiveness, despite the recent volatility...and A LOT more, I importantly made the distinction between the harm the Fed will potentially do to the markets, as opposed to the economy.

And I further explained the reasons why--even if Russian President Vladimir Putin were to cut his losses and get out of Ukraine tomorrow--the REAL "World War 3" over commodities...supply chains...and currencies is only beginning.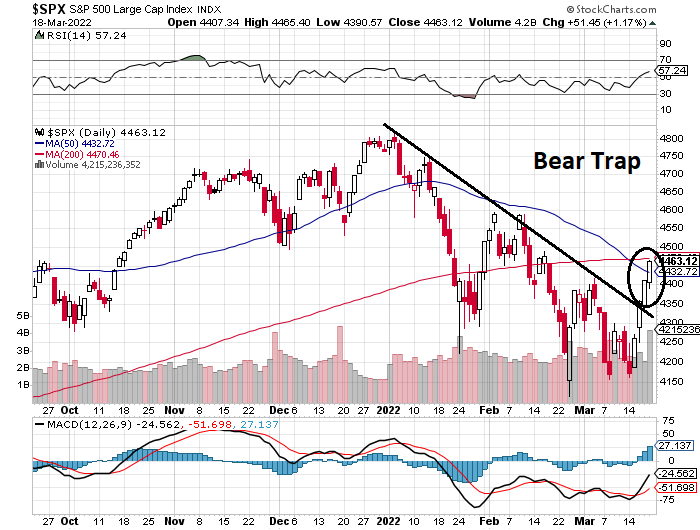 Last but not least for this morning, I was privileged to join my old friend Mickey Fulp -- "The Mercenary Geologist" -- Friday afternoon to become the new co-host of The Metals, Money and Markets Weekly.
Syndicated by Kitco.com, Friday's show can be found RIGHT HERE.

This typically 15 minute or so wrap up of the markets for the week covers all the bases...and includes our commentary on things as well.

Among other things for this past week, Yours truly weighed in specifically on the "Bear trap" / Dead cat bounce for stocks as the week ended.

In the new Members issue of The National Investor I am wrapping up today/tomorrow, I'll explain all the reasons why this WILL Prove to be a bear trap, even if not immediately.

And I'll add a LOT of meat to the bones of the Fed policy decision of this past week: including the MOST important "signal" of the Fed's present intent, in the way Powell treated the competing (?) influences of needing to fight the inflation it created...and weighing the risks of the Ukraine conflict to global growth and the markets.

And there will be LOTS of other goodies as well, including updates on several of our recommendations.

If you are not presently a Member, GO HERE NOW to join.
All the best, Chris Temple -- Editor/Publisher