Friday evening -- June 24, 2022
I enjoyed another BIG turnout for this past week's discussion of "The New FAANGs" for the Money Show Virtual Expo.
The recording of this event is now RIGHT HERE.
As I said prior -- and as you will learn -- this is THE most important investment theme you MUST get your head around for the long term.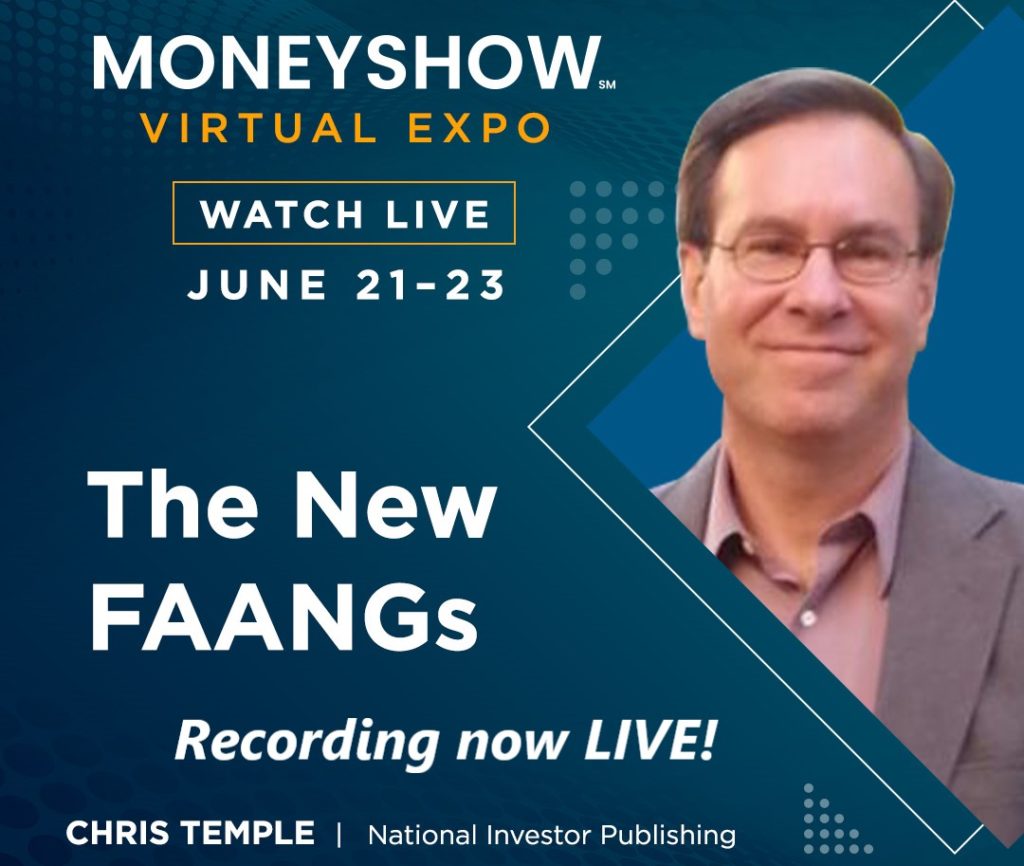 This morning, my friend and colleague Trevor Hall of Mining Stock Daily posted our most wide-ranging discussion yet! We covered pretty much every market and sector...evolving and potential developments...and more in what you can treat as your near-term game plan/road map for the months ahead.
That discussion is posted RIGHT HERE.
Lastly as we start the weekend, I just tied all those thoughts together with some added ones...charts...and the potential big news that will hit the global markets from across the pond come Sunday night.
That "mini issue" wrapping up our 2022 halftime analysis is downloadable below:
Have a great weekend! And as always, if you have any questions*, drop me a line at chris@nationalinvestor.com
(* -- For those who submitted questions on Tuesday, I WILL be answering them ALL...bear with me!)