At the end of January's first week, I was invited to join my friend and colleague Trevor Hall on the first "long form" discussion of 2022 on his Mining Stock Daily podcast.
You can listen to perhaps the widest-ranging and "meatiest" discussion we have ever had RIGHT HERE.
Among the many investment-related and policy topics we discussed was a look at the massive societal damage that has been wrought by two men who are supposed to be THE brightest in their fields. Anthony Fauci and Jerome Powell have done massive damage to the social fabric of this country...and much more.
Trevor and I pursued this line of discussion...but we also held out some hope that out of these messes some good might emerge.
I also discussed some of the reasons why the Fed really might be of a mind to be considerably more "hawkish" in the months ahead even if--for present purposes this coming week--Powell especially might find it necessary to push back some against the spurt higher in interest rates of this past week.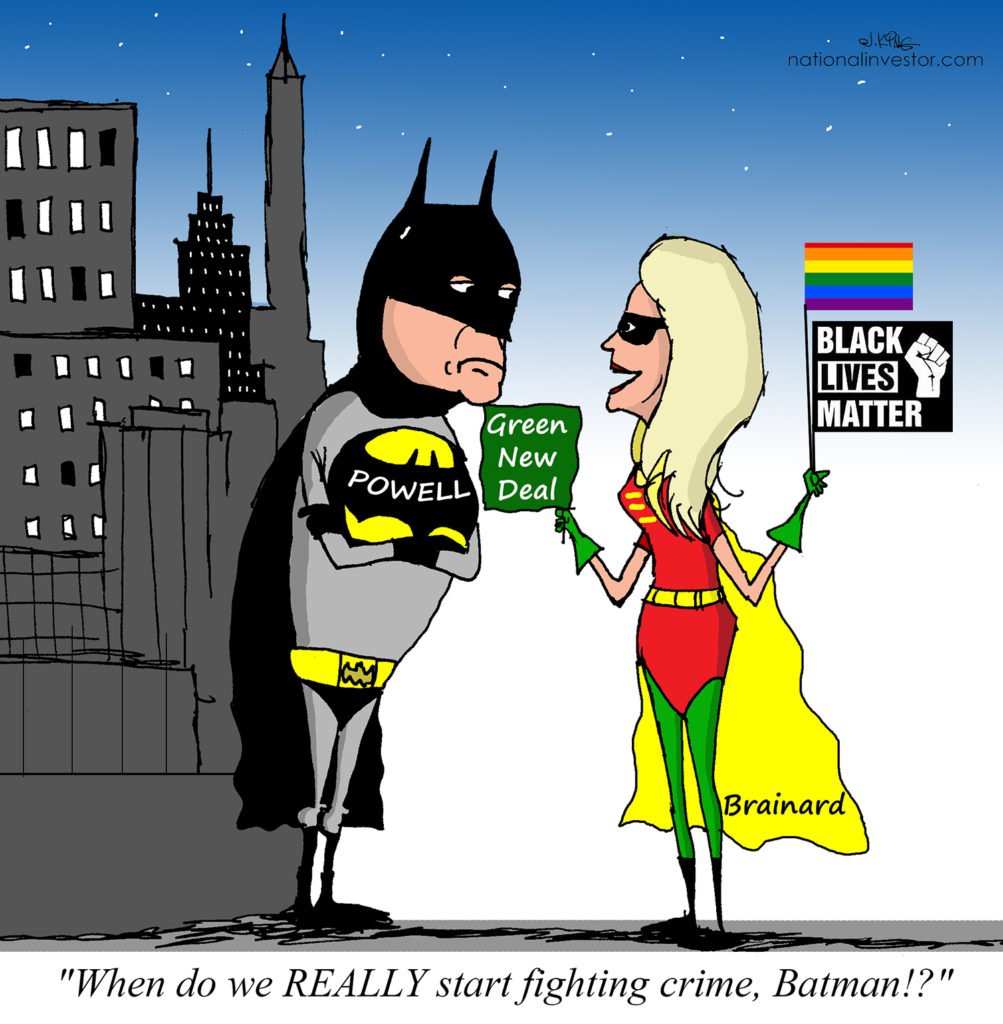 Even more interesting will be what we learn from the confirmation hearing for Vice Chair-nominee Lael Brainard on Thursday the 13th. As I discuss, an evolving "fourth mandate" will be foisted on the Fed by various Congress critters (which the Fed WILL accept to a point, though Treasury Secretary Yellen will take the lead on most such things, especially when it comes to the "greening" of finance.)
Indeed--and I discussed this dynamic in my BIG Green Manual last Fall--there is going to be a LOT of push-and-pull in the markets in 2022.
LOTS more in this discussion, too--DON'T pass this by!