Commentary and Analysis -- Saturday, Feb. 12, 2022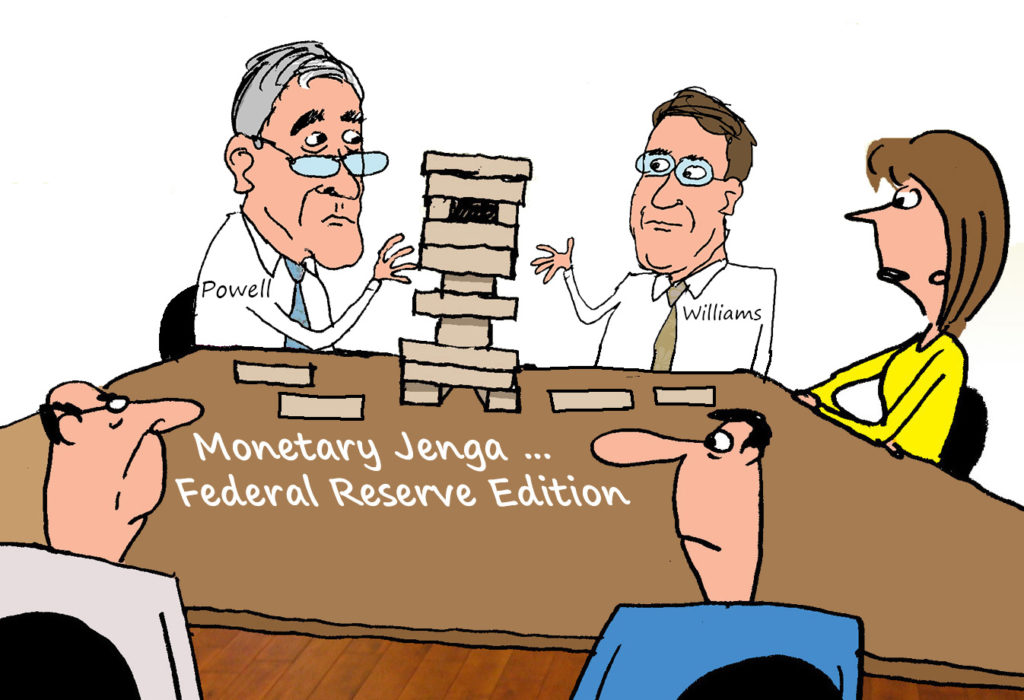 We all know that--quite soon--the Federal Reserve at long, belated last is going to begin at least trying to undo some of the damage it has done over the last couple years especially.
I refer, of course, to the most rapid and increasingly intractable rise in living costs for Americans of the last 40 years. And this mission became that much more important this past week, as yet another high water mark for inflation was logged: a 7.5% year-over-year increase in headline C.P.I.
Whether that...or the increasingly confusing and confused blabbering from various Fed heads in recent days...the central bank just announced an emergency meeting of the Fed's Board of Governors. They will NOT be meeting on Monday to exchange Valentine's Day cards and gifts.
Undoubtedly, the meeting in Washington's Marriner S. Eccles Building WILL be all about how this new game of Monetary Jenga will unfold. There are a lot of moving parts...and a lot of risks.
Later, I'll be addressing what we should be looking for in terms of just how much the Fed can do short of pulling out one stick too many and causing a renewed bust in the financial markets. But for now, below is a commentary that sets the table for what is immediately ahead.